Hotel la Fenice
A total relaxing stay , so close to the archeological site of Pompeii, The "Hotel La Fenice" Resort, an oasis of relax in the molten-rock land, Boscoreale… on the slopes of the big Volcano, The Vesuvius!! The structure, in this green space is located in the Vesuvius National Park..we invite you to close your eyes and to be cradled by the sounds of nature… the wide green space framed by various coloured flowers is perfectly in harmony with the light blue coloured pool, relax yourselves by sipping a drink or by enjoying a night bath… The "Hotel La Fenice" Resort, a welcoming and friendliest strucuture, is provided with all the comforts: Free WiFi in the whole structure, swimming pool, solarium, garden, picnic area, outdoor breakfast , bike rental, open bar 24h, transfers and much more...
Among our free services
The Hotel La Fenice offers all the necessary amenities for a comfortable and relaxing sojourn
Experiences to go through
The Hotel La Fenice offers lessions with free professional demostrations (least six people)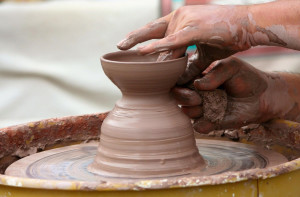 Discover the artist in you
With the assistance of...
Our Tours
Hotel La Fenice offers, with the ability to book their transference to live wonderful adventures by visiting the beautiful surrounding cities such as Pompeii Herculaneum with their excavations, Naples with Vesuvius, Sorrento, the Amalfi Coast, Capri and Ischia.